Just before heading off for what I suspect will be a "nom-fest", I wanted to post a picture of my new 16 channel driver board: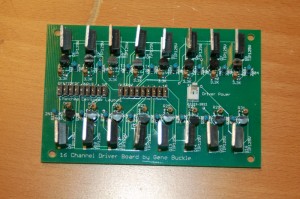 It doesn't look like much, but this is what I'll use in the F-15 to drive all the indicator lamps.  The board is designed to be directly connected to the Centipede Shield by MaceTech.
There is an error on the board – though.  Can you spot it? 😀
Happy Thanksgiving!