The world's first amateur built cross-cockpit collimated video display system: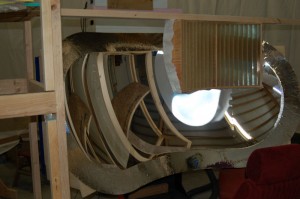 This is a 60 degree wide by 40 degree high spherical section collimating mirror.
More information can be found here: http://www.diy-cockpits.org/coll/collimated_display.html
Until yesterday (11/20/2010) this kind of thing was the sole domain of multi-million dollar commercial flight simulators.  Not. Any. More. 😀
Thanks all!
g.