Here's what the last panel for the projector looks like after being installed into the plywood frame.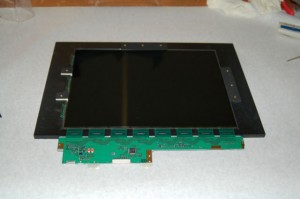 Here's a pic of the LCD controller and the power supply: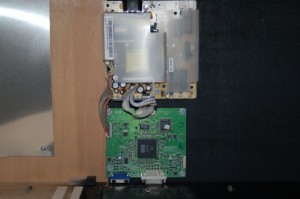 Having all three projectors done is a great step to get completed.
Here's the "Stack"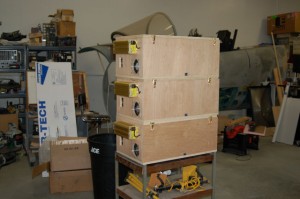 I still need to get the supports for those built, but that will have to wait until this coming Saturday.
I got six of the screen segment frames assembled last weekend.  This sucker is a lot bigger in real life than it was in AutoCAD…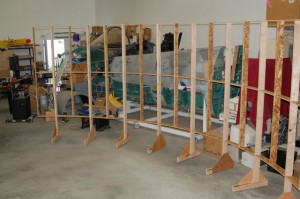 Each segment is about 63″ wide as measured straight across.  Each 2×4 leg is 95″ long.  It's BIG.
I used some canvas drop cloth as a screen so I could check out a few things.  Here's what that looked like: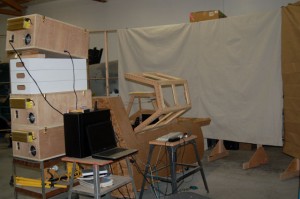 The stupid plasma MM2 is either acting up on me or the "deal" I got on the pots I used on the controls is coming home to bite me.  I'm not sure which…
Until next time!