Archives
All posts for the month September, 2009
This is how the lever arms in the throttle quadrant operate:
httpv://www.youtube.com/watch?v=JUwx8-TkJSs
The past few weeks have seen more work on my Me-109-like simulator cockpit.
Here's a few pictures of the new seat that was designed & built in a couple of days. 🙂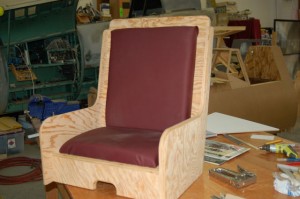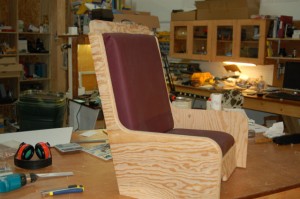 The seat is made with 3/4″ AC plywood and is held together with pocket screws.  The cushions are 2″ foam with a 1/4″ plywood back that is attached to the seat via some #10 screws that fit into T nuts that are epoxied into the cushion base.
Painting the cockpit is finally completed!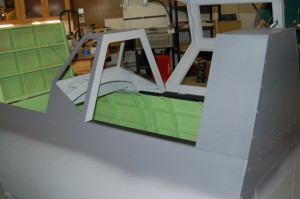 More pictures follow…