I decided when I finished my cockpit, I was going to call it an Me-109F/X.  This way I could get away with filling the panel with modern goodies.
This includes a glass cockpit display.  In order to do this, I needed to rebuild an existing 15″ LCD panel so it would mount properly in the space I had available in the instrument panel.  Below is the result of that reconstruction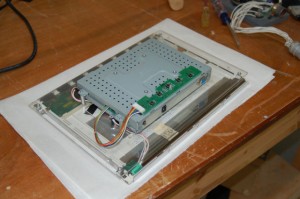 I move the panel components to a custom fabricated 1/8″ acrylic mounting bracket.
Here's what it looks like showing a screen from a Garmin G1000 emulator that a friend of mine is working on: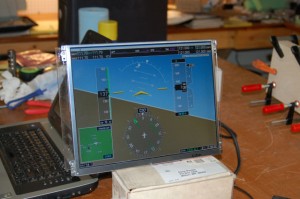 I'm currently finalizing the layout of the instrument panel.  When it's complete I'll make sure to get pictures posted.