The past couple of weeks has brought some good progress to the simulator hardware.  It's still not flyable yet, but it's a lot closer than it was in December!
The main wiring harness for the pitch & roll axes gimbal and the stick wiring was installed: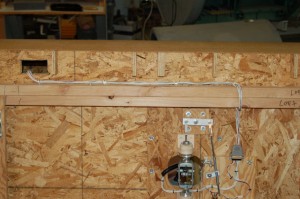 I used cable clamps to attach the harness to the underside of the cockpit.  To separate the side from the center, you only need to unplug the harness from the gimbal assembly and remove one cable clamp.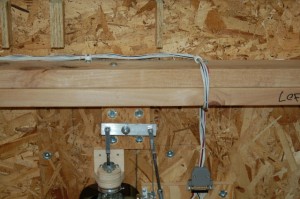 It turned out nicely and while I should have combed out the wires (makes a better harness) it's great for the prototype wiring.