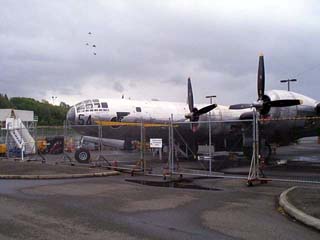 After the trip to Flightsafety/Boeing, we stopped off at the Boeing Museum of Flight. This is a B-29 sitting
outside, awaiting final restoration work.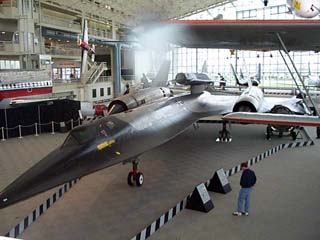 This is an A-12/SR-71 with a D-21 drone mounted on top.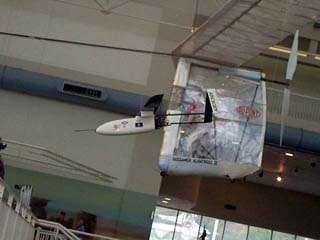 This the Aerosonde. This little airplane, flew autonomously across the Atlantic Ocean in 1997. The wingspan
of this airplane appears to be under 6 feet.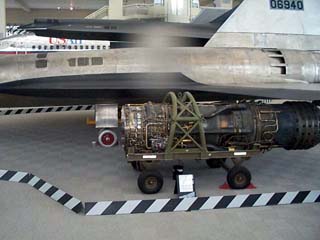 This is one of the engines used in the A-12.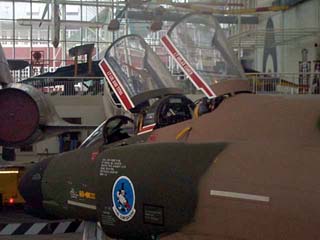 Just for you, Justin. A magnificently restored F-4 Phantom II.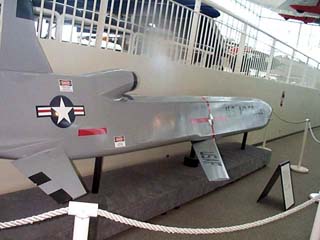 "When you care to send the very best."
A Boeing Cruise Missle. The wings fold in along the fuselage and the vertical and horizontal stabilizers fold up as well.
They're typically dropped from either an internal rotary launcher or dropped from wing pylons. The wings and control
surfaces snap out once the onboard jet turbine starts.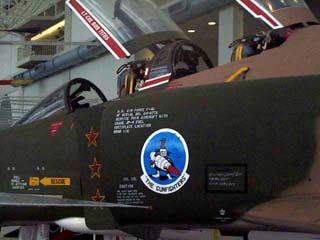 Here's another shot for ya Justin.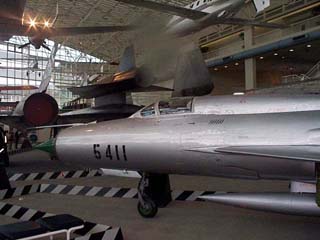 This is a Czechoslovakian MiG-21.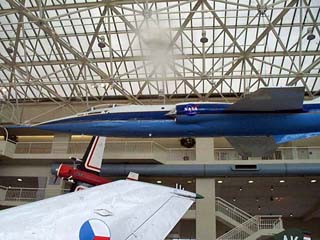 This is an F-104 Starfighter that was used by NASA as both a research aircraft and a chase plane.