My name is Gene Buckle. I'm 32 years old and I've had a flight jones
since I was a child. I currently work as the Sr. Programmer/Analyst at a
vinyl window and door manufacturer. I hold a Technitian(sp!) class
amateur radio licence, KC7AFE. I'm married to a wonderful woman named
Jennifer, who is doing her best to convince me that Hot Dogs & Doritos
don't deserve their very own food group. (I heartily disagree.)
I host the www.simpits.org website as well as handle the mail for people
that want an email address @simpits.org (free for the asking!).
You can see some old pics of my cockpit project at
http://deltasoft.fife.wa.us and some updated shots at
http://deltasoft.fife.wa.us/update/update.html.

---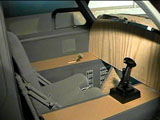 Old Beeachcraft Simulator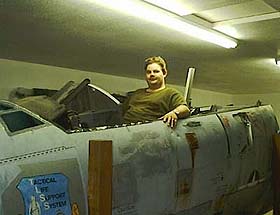 Now with real F15 in progress